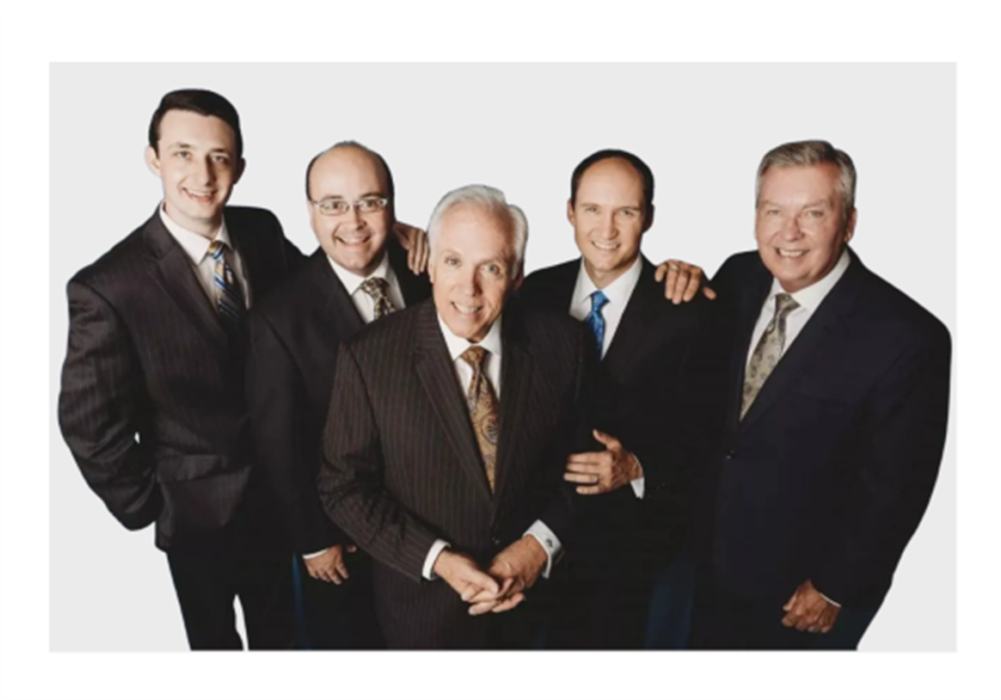 MARK TRAMMELL QUARTET
Tuesday, January 3 | 6:00pm
For over forty years Mark Trammell has been blessed to sing Gospel Music.   Something he says, "evolved from a dream to a life's call; from just singing to ministry."  Many long time observers and followers of Gospel Music consider him to be one the greatest baritone singers of all time.   He has won multiple awards as a singer and producer, and has been a member of four of Gospel Music's most acclaimed groups - The Kingsmen, The Cathedrals, Greater Vision and Gold City.   For most people, just being with one of these legendary groups would be the pinnacle of a career and justification for resting on your laurels.   But for Mark now is not the time to kick back and relax.   Instead, it is time to step into a fresh mission that focuses on evangelism through the seamless integration of Gospel Music and preaching - The Mark Trammell Quartet.
If surrounding yourself with the right people is one of the keys of success, then Mark Trammell might be considered a 'master locksmith'. Since he was 15 years old, Mark has literally been surrounded by and sung with some of the most respected men in Southern Gospel Music including Ray Shelton, Eldridge Fox, Jim Hamill, Squire Parsons, Ray Reece, Tim Riley, Glen Payne, and George Younce.
Mark states that the major reason for turning this trio into a quartet is the fact that he desires to help perpetuate the craft that he has given his life to, and to present every aspect of pure gospel quartet music to the best of their ability. In April 2012 MTQ celebrated 10 years of watching God take the unlikely and do the abnormal with only two ingredients involved in its success. Man's obedience to the call of God, and God's supernatural power to do the impossible thru those who are stubborn enough to simply believe He can.
BRO MARK HUMBLE

Tuesday & Wednesday, January 2-3 | 11:45am | Mason Creek Campus

Bro. Mark Humble is currently the Senior Pastor at the Faith Baptist Temple, Port Neches, Texas. Faith Baptist Temple was planted as a church in October, 2004. Under his leadership the church has continue to grow and prosper each year, numerically and spiritually.
Pastor Mark entered the gospel ministry as a Music Evangelist at the age of 14. He took his first church staff position at the of 15 as minister of music and youth. Through the next 45 years he has ministered to several churches in various staff positions. Bro. Mark has pastored for 29 years of these 46 years. He has planted churches, Christian schools and currently provides a home school network for troubled teens, with an average of 80 students a year.
Bro. Mark continues to preach or lead music at over 20 church's a year and maintains a full time pastorate. He is a well known gospel pianist in Southeast Texas. He is usually found around his friends laughing from the joy of Christ Jesus, lifting others with gospel preaching, and loving others through the love of God through Christ Jesus.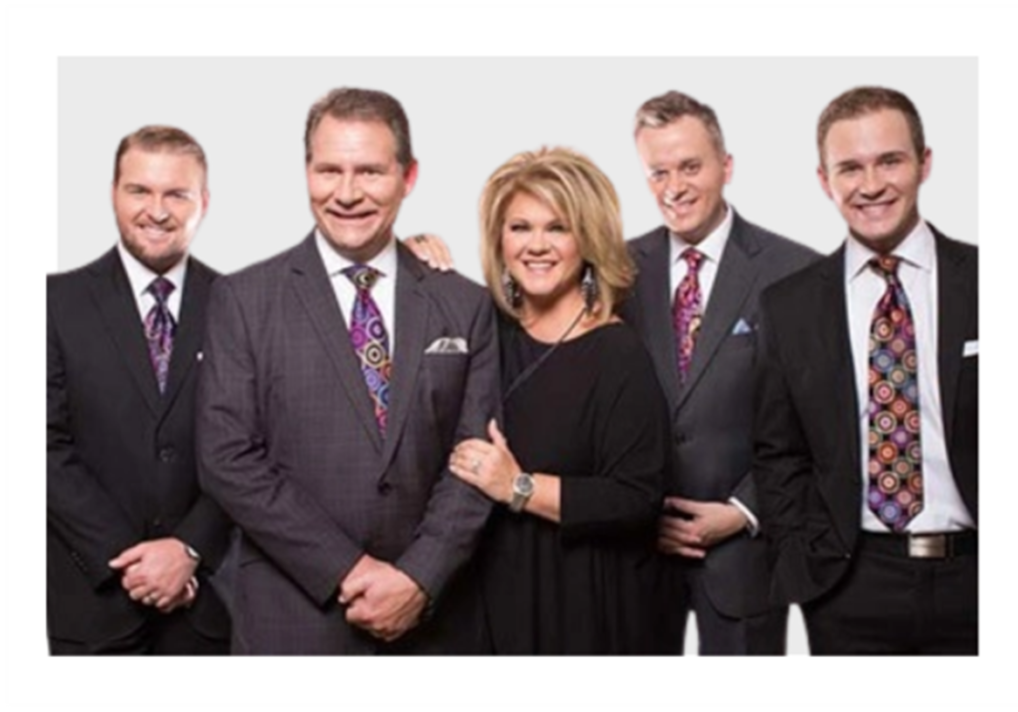 THE WHISNANTS
Monday, January 2 | 6:00pm

The Past . . .
In 1970, around the old upright piano in John and Betty Whisnant's house a family began singing in the Appalachian foothills of Morganton, North Carolina.  The voices of children blended with their parents as the sound of a gospel song filled the house.  It was the year 1970 and from that time forward they were known as The John Whisnant Family.
Years passed as John, Betty and their sons Jeff and John sang together, but as the family matured, change was on the horizon.  In 1986, The John Whisnant Family was scheduled to sing with another family group and there Jeff met his future wife, Susan Dry.  Susan had been singing with her parents since she was 12 years old.  Her father pastored a church where Susan was given a glimpse into the life of ministry.  While Jeff and Susan dated, Susan began singing with Jeff's family and when the couple married in 1988 they had dreams of expanding the ministry.  Jeff's parents took that opportunity to retire from the road and the name was shortened to The Whisnants.
The Present…
Passing the leadership of the group onto Jeff and Susan in 1990, a new era of The Whisnants began.  Jeff remains the only original group member of the family, both owning and managing the group.  "We placed our ministry in God's hands 44 years ago and have watched Him do miraculous things.  There is no doubt in my mind that God has His hand on this ministry." Jeff explains. The current line-up of the trio is Jeff and Susan, Aaron Hise and their sons Austin and Ethan.  Aaron joined the group in 2001 and recently wed Suzanne Taylor of The Taylors.  Looking back, Jeff recalls Aaron's first concert with them, "He met us at a church in Evansville, Indiana and there was 32 inches of snow on the ground!"
With over 40 years of traveling behind them, The Whisnants have performed all across the nation and around the world, including Canada, Hawaii and cruises sailing to the Bahamas, Belize and Mexico.  The trio has celebrated 13 #1 songs spanning from 2001 to 2013 and their first single for 2014, "He Can Move That Stone," was nominated as a Top 10 Favorite Song in the Singing News Fan awards (2014).  In 2003, their ballad "What You Took From Me" ranked #1 on the Singing News Top 40 Year End Chart as the most played song on radio and "Even In The Valley" did the same in 2004.  They have been nominated for Trio of the Year 10 times and received many individual nominations such as Favorite Young Artist, Favorite Female Singer, Favorite Alto, etc.  They also have appeared on the Gospel Music Southern Style Program (INSP Network), the Gaither Video Taping in Nashville, TN in February of 2007 and numerous appearances at the National Quartet Convention.  More importantly, Jeff shares, "I have asked God to allow us to be the very best that we can be so that He can use this ministry to touch people's lives.  He has done that!"  The achievements The Whisnants have acquired over the years are a testimony to the blessings God has placed on their ministry and they seek to use them to bring glory to their Lord in every concert.